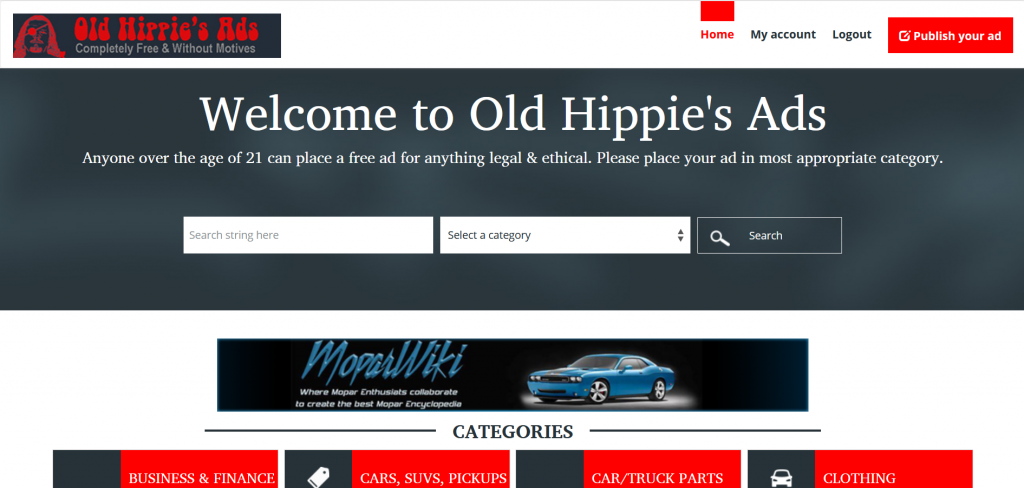 Would you like to have a top notch Classified Ad Web Site? Among the many reasons for having one is income from the monetization by:
Charging for all ads
Giving a limited number of free Ads and charging for additional
Charging for certain categories (for instance Craig's List charges $5 for vehicle ads)
Charging for premium features
Banner advertising
I've tried many and the best is OS-Class. Below is a description of the application:
Osclass is your one-stop shop to building your own classifieds marketplace. Create a site with real estate ads, job listings, car classifieds, rentals, or just create a marketplace.
With dozens of themes and plugins, Osclass is fully customizable.
Osclass classifieds support hundreds of thousands of listings and users, hundreds of categories and unlimited number of installed plugins without slowing down system.
Currently there are thousands of osclass installations and still growing, project is open source and available on github.
Basically the application is open source, and free of charge to use. There are many themes and plugins, with the useful ones costing less than $50 each. The most tricky part is installing into a host account. A little less tricky is the initial set up and configuration, installation of a theme and addons. From there setting up your categories gets easier. Once that is done, little is required to maintained the site other than monitoring the ads placed.
OS-Class can be installed and hosted by Big Kahuna Hosting with the following options:
Plan A: The database and user created and script installed. One year hosting on the Big Kahuna hosting plan. $499
Plan B: Plan A plus – setup, site configuration, install theme, enable recaptcha, configure mail server, configure users. $749
Plan C: Plan B plus – Social media addon installed and configured, PayPal addon installed and configured, desired additional fields added to ad form, categories created and arranged as desired. Cost & hourly added to the $749.
I can do as little or as much as you want. An example of a working Classified Ad web site is Old Hippie's Ads.